An A-Z of Dogs art print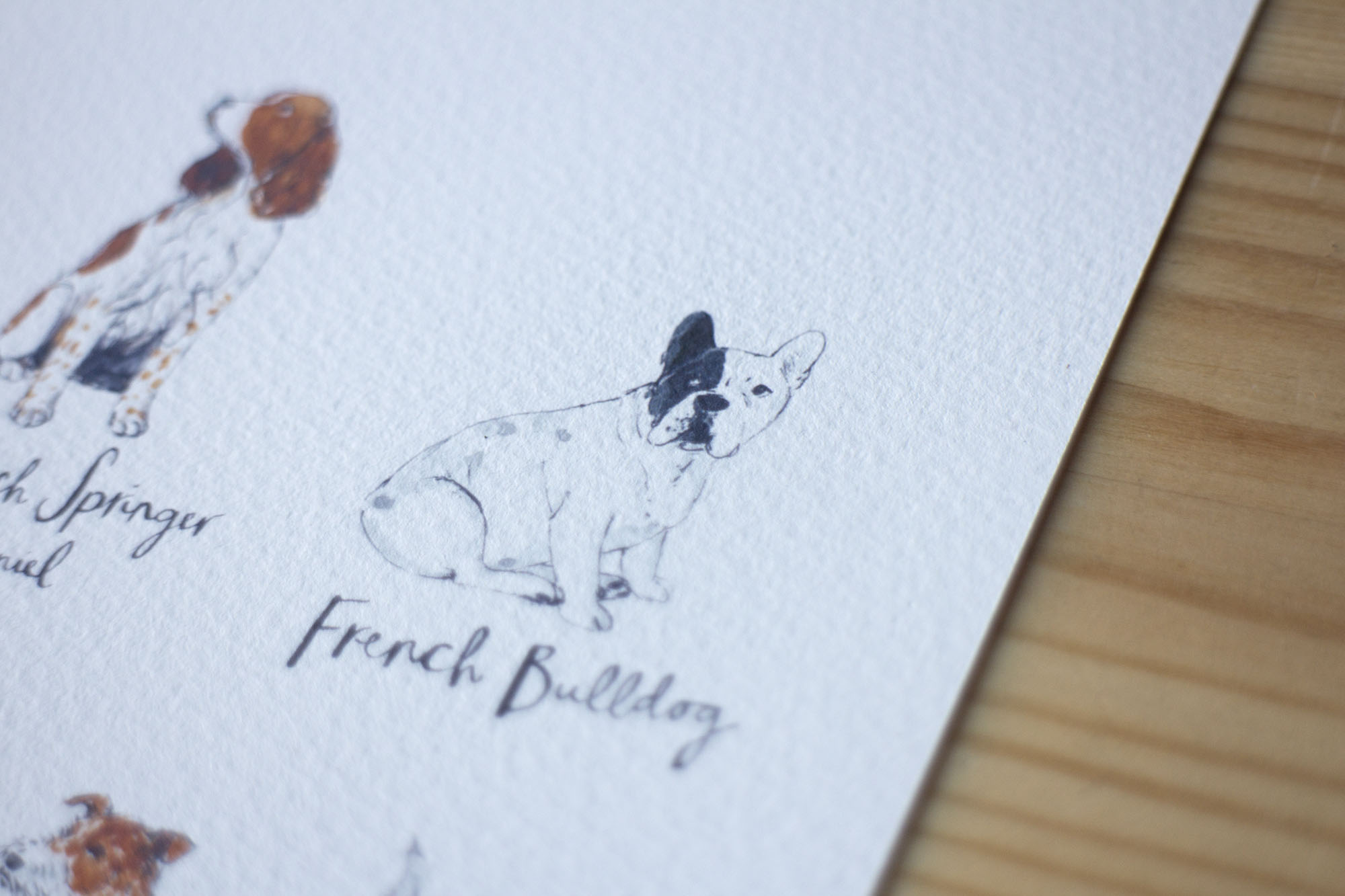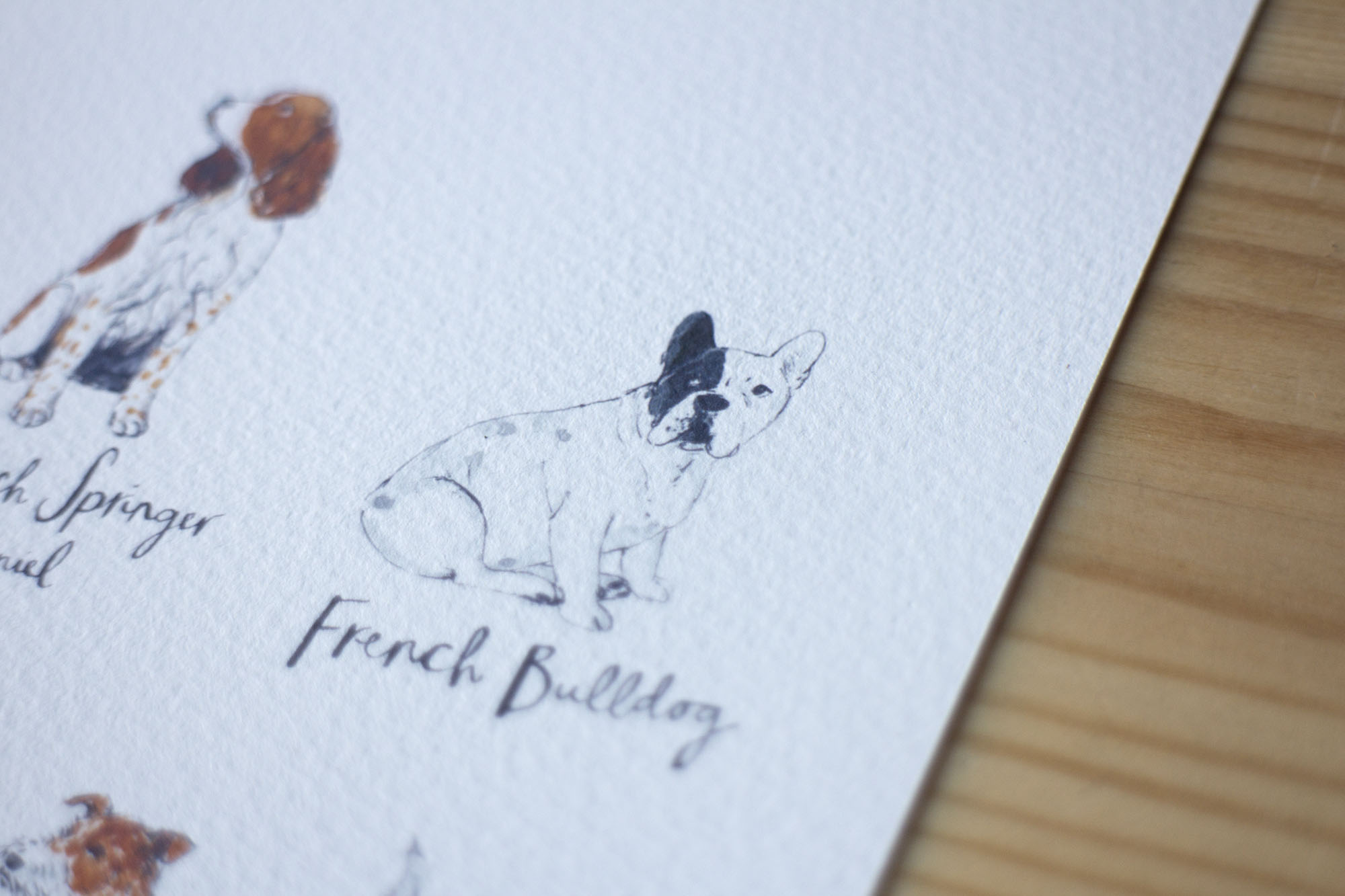 An A-Z of Dogs art print
An A-Z of Dogs, an art print inspired by my all time favourites - dogs! There's so much diversity in all the different breeds, and an alphabet of them is a really fun way to bring lots of dogs together (although it was very difficult to choose which breed was going to represent each letter - if I've missed your favourite I also do a custom version, find it here).

Most of the dogs featured are dogs I know or have met on walks with my own dog, Jeffers the Cockapoo (who is representing the letter C!). There are a handful of more unusual breeds and crossbreeds in there too for good measure.

This is an archival quality signed digital print, printed from my studio in Glasgow, using lovely watercolour paper made in Somerset and high quality, lightfast inks. The print comes in either A3 size (29.7 x 42cm) or A4 size (21 x 29.7cm), and is unframed.

You can choose whether you'd like your print wrapped with or without plastic.
Wrapped with plastic, it will be packaged flat with backing board, inside a plastic sleeve and then wrapped in tissue, and sent to you in a stiff cardboard envelope.
Or, wrapped without plastic, it will be wrapped in tissue then sandwiched between two sheets of board, secured with paper tape and sent to you inside a stiff cardboard envelope.